About Southern Heritage Construction LLC
Established in 2002, Southern Heritage Construction LLC is a full-service construction company specializing in the creation of custom homes. Located in Waggaman, Louisiana, we provide our home building services to New Orleans, Jefferson, Belle Chasse, Metairie and the surrounding area. In addition to creating sophisticated custom homes, Southern Heritage also performs commercial projects. Our company has the knowledge and expertise to deliver your project on time and in budget.
At Southern Heritage, we pride ourselves on providing exceptional quality for our customers. From responsive communication to highly detailed pre-planning services, we give your project the highest level of attention and respect. Your satisfaction is our highest priority.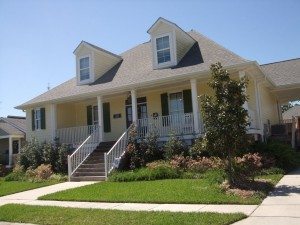 ---
About The Owners
Southern Heritage is family owned and operated by Beverly Watts and her Son-in-Law Michael Ryan. Both native New Orleanians, Beverly and Michael have extensive experience in the construction and home building industry. Beverly handles the purchasing, scheduling and other business end operations while Michael oversees the construction process. They pride themselves on their availability and responsiveness to clients.
New Orleans, Metairie, Jefferson, Waggaman, Marrero, Harvey, Gretna & Plaquemines LA